What is Self-Discipline?
Self-discipline is the ability to resist short-term temptations in order to meet long-term goals. It requires the development of an internal fortitude to stick to a task, practice the behaviors that lead to success, and endure the hardships of progress.
In the beginning of making a change there isn't a balance when trying to improve your position. It's always going to be one sided until you reach your goal. This requires discipline and a system of habits. Small habits over time equal to great results. More on how to accomplish habit change in the follow up post!
The Discipline's of Sherlock Holmes
Sherlock Holmes is arguably one of the most renowned literary characters ever written. His ability to use extraordinary powers of deduction to solve mysteries has been the core of Arthur Conan Doyle's stories since the late 19th century. But beyond his ability to solve puzzles, Sherlock Holmes also possesses an impressive set of disciplines and rules which aid him in his work.
Holmes has four principal disciplines which he abides by. Firstly, there is what Holmes refers to as 'observation', which involves noticing subtle details which others overlook in the crime that are key to tracking down its perpetrator. Secondly, there is 'deduction', in which Holmes is able to infer causes and effects from the facts that are acquired through observation. Thirdly, there is 'analogy', which helps Holmes to compare and contrast cases and see similarities or differences between them. Fourthly, there is 'induction', which involves Holmes looking for the 'bigger picture' after the observation and deduction have been carried out.
Holmes also has a number of rules that he adheres to in his sleuthing. He only accepts cases if he is confident he can work out the solution, and he never judges people for their past deeds and looks only at the facts. He does not give up, no matter how difficult a case may seem, and his deductive reasoning is always based on facts and never leaps to irrational conclusions
In the beginning of this clip, Holmes, is toying with his opponent. Holmes playfully slaps him as he is trying to legitimately fight him. The reason for Holmes ability to do this is because at some point in life he remained disciplined and learned how to fight. During the fight, one could say he lost motivation to win the fight, but his ability to fight was never lost.
The Discipline's of Bruce Lee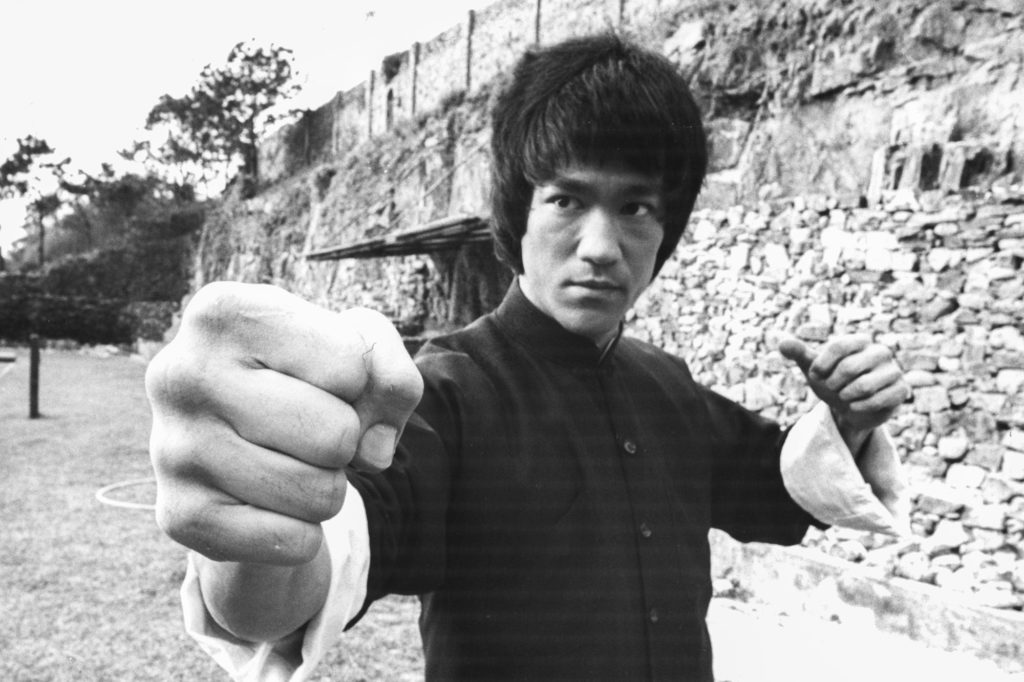 Throughout his life, Bruce Lee developed numerous disciplines, theories, and training methods that helped him build an impressive physical and mental prowess.
First and foremost, Bruce Lee was an incredible martial artist. He created his own martial arts style, Jeet Kune Do, which mixed elements of Wing Chun, boxing, fencing, and wrestling. He was incredibly fast, powerful, and agile and his performances and fight scenes still amaze people to this day. Bruce Lee also heavily focused on body weight exercises such as push-ups, pull-ups, sit-ups and squats as a way of building strength and endurance.
In addition to martial arts, Bruce Lee was a pioneer in the realm of physical fitness, mental training, and nutrition. He devoted a lot of time into studying physiology and developed numerous exercises and theories that focused on improving physical health, strength, and agility. He also applied his understanding of the body to his martial arts practice, creating unique physical and mental training methods.
Bruce Lee was also a student of philosophy and the mind. He studied ancient Eastern thought and the principles of meditation and mindfulness.
The Difference Between the Two
The primary difference between Sherlock Holmes and Bruce Lee relates to the ways in which they each approach the concept of discipline. Sherlock Holmes was a master of deduction and allowing deductive reasoning to inform his decisions. He was meticulous in his investigations and had a strict set of rules and principles for living. He also maintained a high standard of ethical behavior and followed through on his plans and actions.
By contrast, Bruce Lee applied a discipline that was more spiritual in nature and could be described as a practice of self-actualization. He was almost peerless in his skill and knowledge in martial arts and studied philosophy, psychology, and physical fitness. He used this mix of disciplines to attain a balance between the mind, body, and spirit. He was a proponent of taking personal responsibility for one's own thoughts, emotions, and actions. This was something that Sherlock Holmes also believed in but was rarely applied by him.
Motivation is a Fickle Beast
Motivation is a fleeting feeling. If we are honest with ourselves, we do not feel motivated to do much of anything. I am rarely motivated to get up to go to my job. That is where discipline comes into the equation. I know if I don't go into work, I won't get paid. Regardless of motivation if I'm not disciplined in showing up I don't get paid.
I rarely feel motivated to work out. I have a plan to be the healthiest I have ever been. I will remain disciplined within that mindset and show up regardless of motivation. If I continue to show up, eventually those changes will add up to big gains.
My Dad on Showing Up
This is an excerpt from this post titled, My Dad the Coach
"I cannot possibly fill my Dad's shoes, but I can take what he taught me and apply it to my life. I learned my work ethic from my Dad. My Dad worked third shift most of his life as a printer, which is a physically demanding job. He never missed a day, even when it snowed. He would drive to Dayton in the worse, snowy conditions you could think of. I remember one time he did this and he was the only one that showed up, he ended up coming back home."
"My Dad no matter what would show up. No matter how tired he was, he would show up. No matter how inconvenient, my Dad would show up. It was a selfless act. I am sure there were times when my Dad struggled with this. Times where he did not feel like going to work. Times where he did not want to go to that sporting event to see his kids play. But he always did and I love my Dad for his ability to show up. If there is one thing I want to learn from my Dad, it is the ability to show up."
Showing up Requires Discipline
Time to be real. I'm not as good as my Dad at showing up. Is this a selfish desire? I want to be better.
In this series of posts I will dive into what it takes to establish systems of discipline and how to bring about habit change.
More Resources
Rely on discipline not motivation

Jocko Willink
Confidence comes from discipline and training.

Robert Kiyosaki